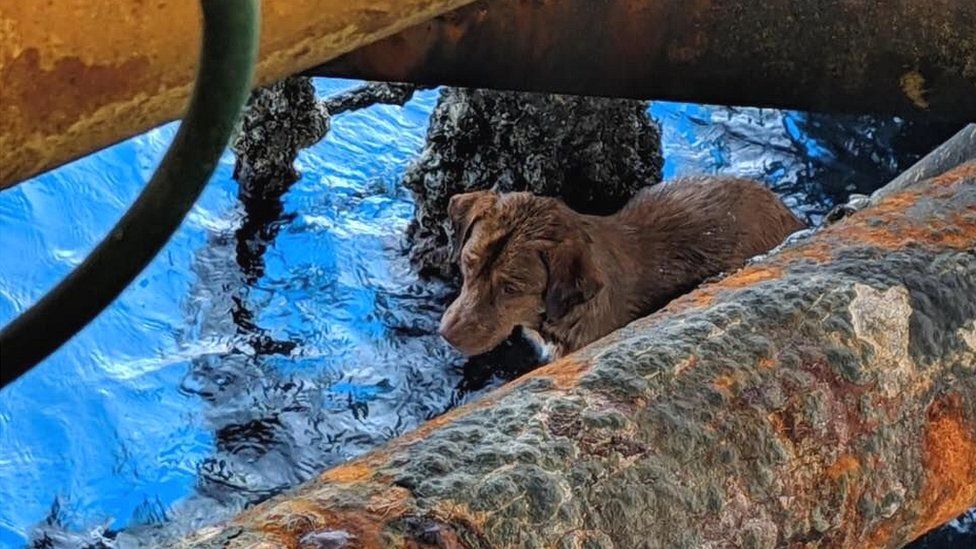 A brown mongrel was seen by oil rig workers in the Gulf of Thailand 140 miles from land. The dog named Boonrod ('survivor') swam towards the oil rig and managed to cling to a pole. He was silent and exhausted. People speculating as to how he got there.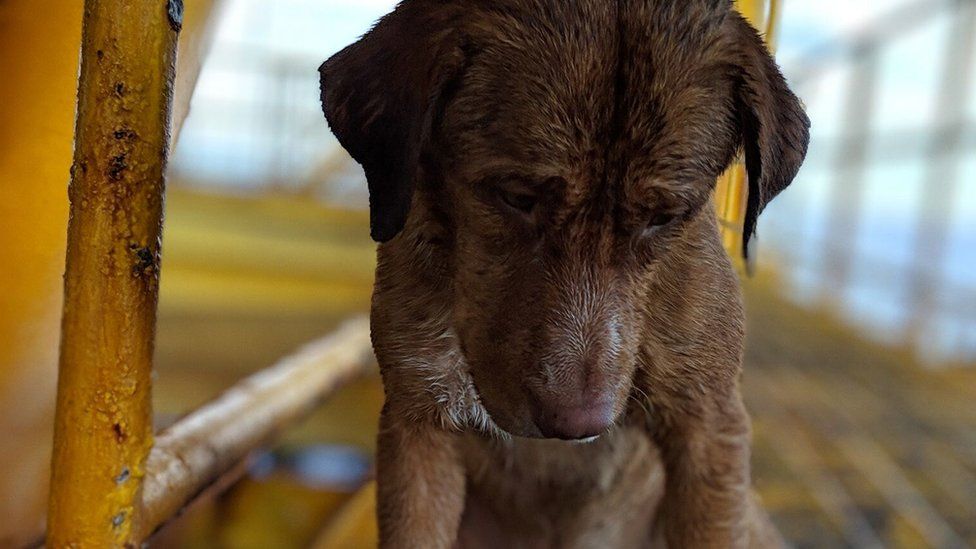 The oil rig workers hatched a rescue plan. They lowered a rope which went around the dog's neck and hoisted him aboard the platform.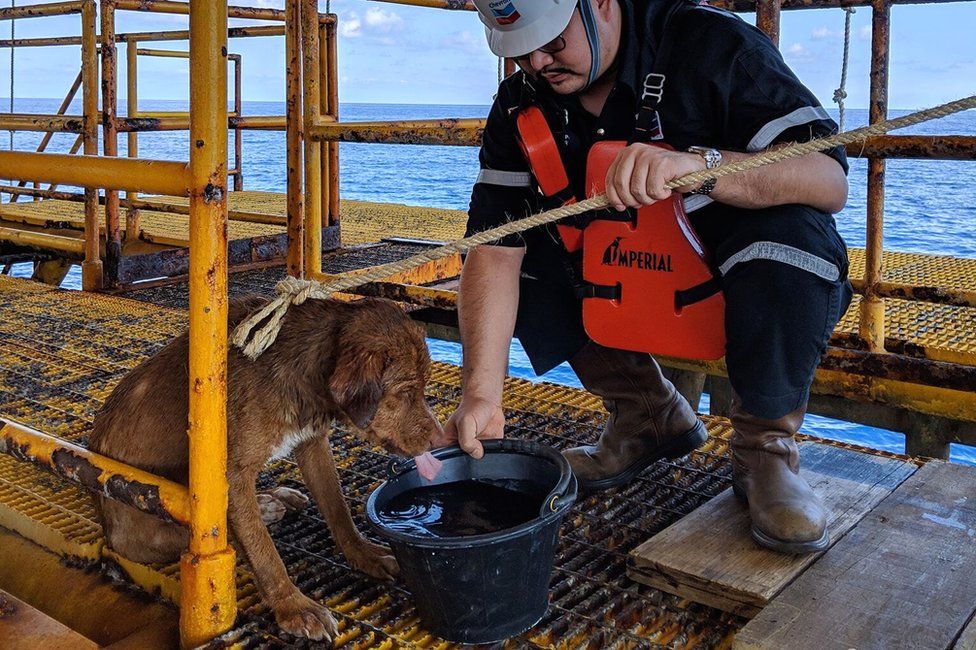 They think Boonrod might have fallen from a fishing trawler or even escaped abuse on board and jumped off to safety and more danger.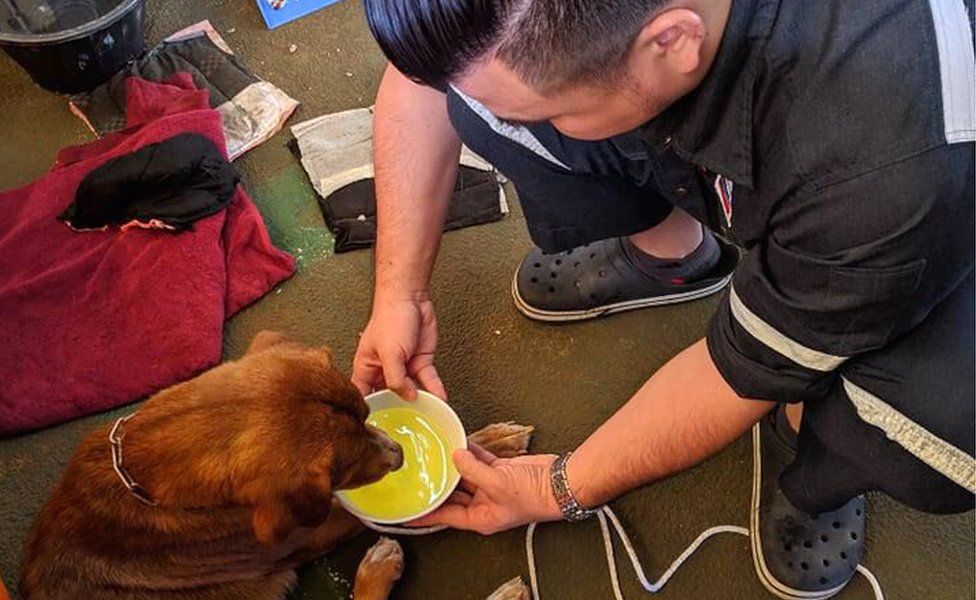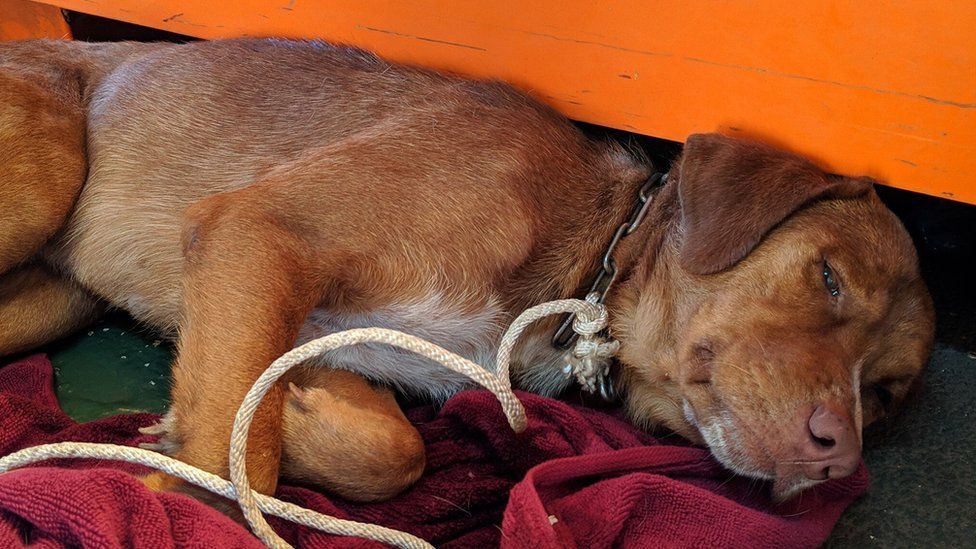 He as taken ashore at the port of Songkhla here he was taken in by an animal rescue organisation and examined by a vet. He is in decent condition and improving.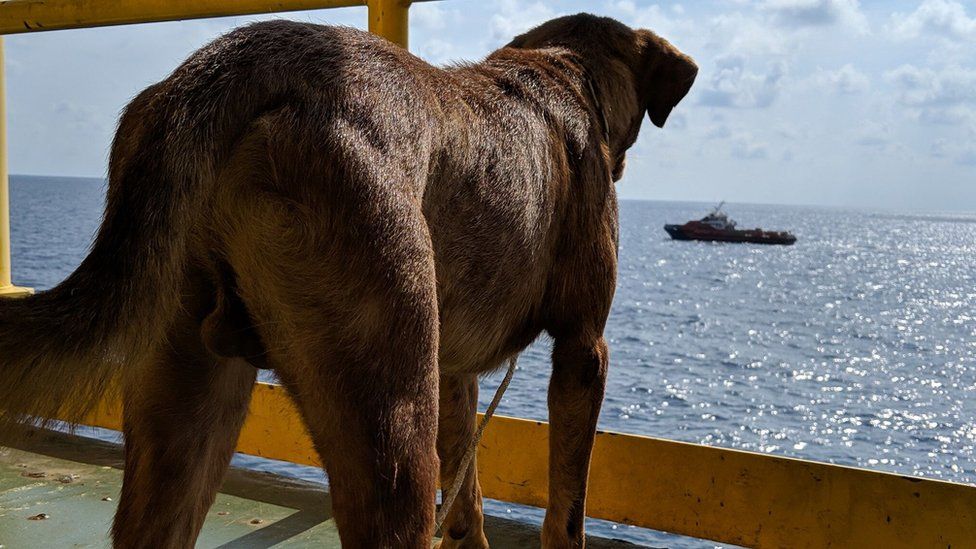 "He is getting stronger and stronger and can smile."

Veterinarian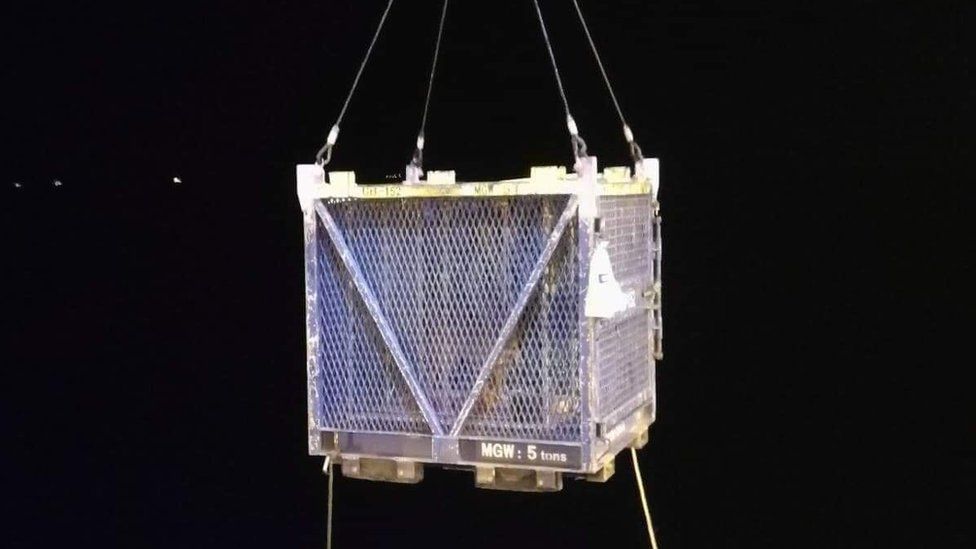 Comment: it is a testament to the stamina and endurance of dogs. They can be awesome.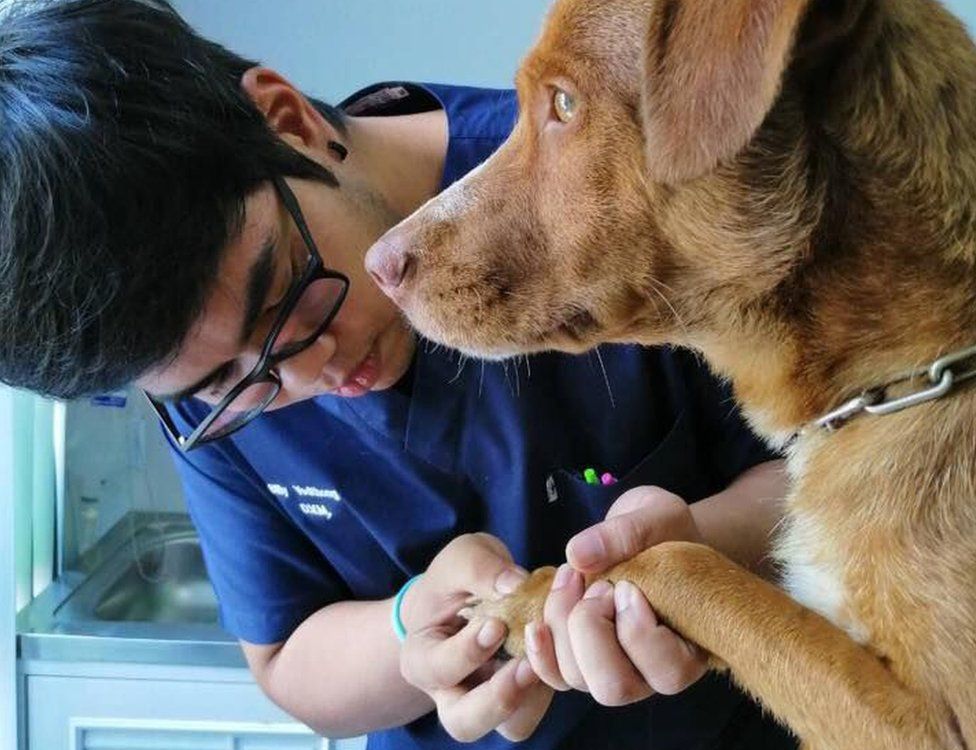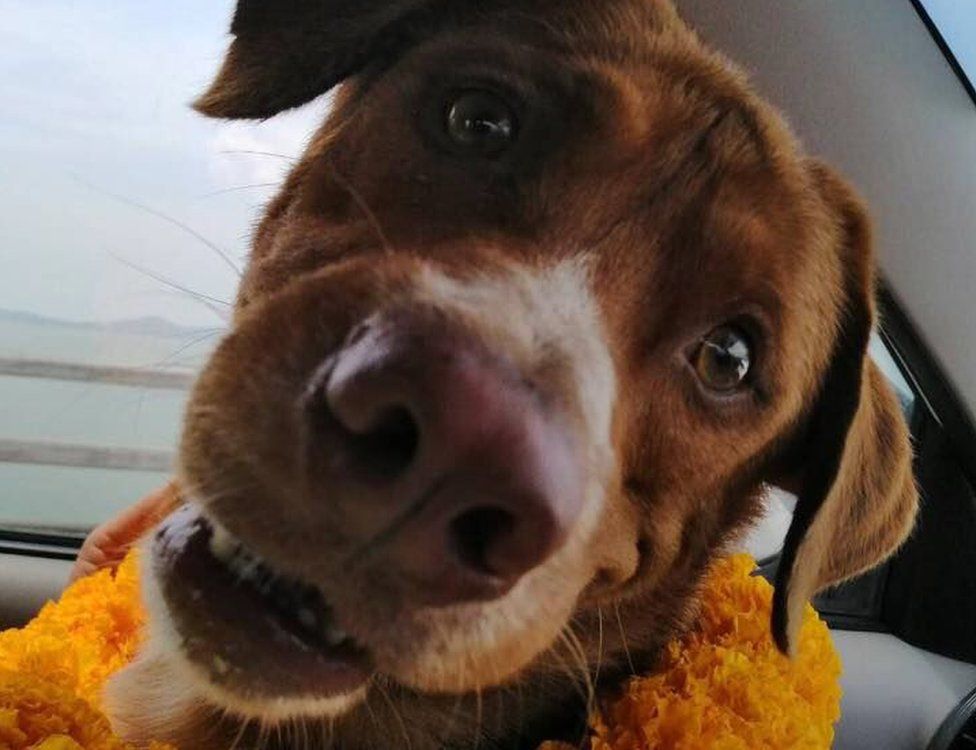 The rescue took place on the Vitisak Payalaw of Chevron Thailand Exploration and Production. All the picture are from ViralPress.
Powered by